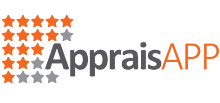 The Appraisal Instrument
The Appraisal Instrument is a product (an app) that facilitates a company being able to evaluate board and sub-committee performance by use of a cloud-based technology platform. The "easy to apply" process achieves the desired intelligence as sought by the Board to make improvements to its own performance.
QUESTIONS ABOUT A GOVERNANCE ISSUE? ASK OUR EXPERTS.