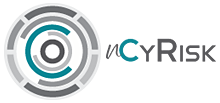 nCyRisk
Baobab Corporate Governance is a Channel Partner for nCyRisk.
nCyRisk facilitates the business to assess, manage, and monitor its cyber threats and risks measured against an international standard of controls. A standards compliance report can be drawn based on the assessment of controls performed (NIST, ISO, CSF).
nCyRisk provides structured methodologies, based on acceptable codes and standards, with integrated tools that are correctly applied to Cyber Risk Management, so that it is possible to provide key individuals with an understanding of critical cyber risk exposures. This facilitates the balancing of expectations and allowing for an increased potential of resilience necessary for survival subsequent to an attack, ensuring uncompromised business sustainability.
It has become imperative that all boards and leadership teams of businesses and organisations have a thorough up to date understanding of their threat landscape and associated controls to ensure the implementation of cyber resilience within their operations.
QUESTIONS ABOUT A GOVERNANCE ISSUE? ASK OUR EXPERTS.