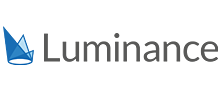 Luminance
Baobab Corporate Governance is a Channel Partner of Luminance in South Africa.
Luminance is THE artificial intelligence platform for the legal profession as it offers powerful and instant insight for document review. Lawyers around the world now rely on Luminance to dig deeper into their data, providing unprecedented insight and clarity across their contracts.
Luminance represents the most powerful evolution of machine learning technology for the legal profession. With advanced clustering capabilities that can drill down to a clause level, it empowers legal teams with an unprecedented level of insight into their clients' contracts, instantly identifying all exposure
Luminance provides in-house lawyers with the meticulous insight necessary to understand their organisation and take back ownership of their work. It ensures lawyers maintain control over even the most unpredictable of regulatory changes and even presents the possibility of transforming the legal team into a profit centre for the business.
Luminance has also dramatically enhanced the M&A due diligence process for organisations of all sizes around the world. By instantly starting a review from a position of unparalleled insight into the data room, it can identify even the most unpredictable areas of risk – including those that would be missed during a manual review.
Luminance Discovery brings a fresh approach to litigation, with a focus on speed, stability and simplicity. Advanced machine learning means it is incredibly cost effective, delivering powerful visualisation during Early Case Assessment and deeper insights during the review.
QUESTIONS ABOUT A GOVERNANCE ISSUE? ASK OUR EXPERTS.